Hello lovelies!
Today I'm going to introduce you to Kelly, she is the owner and designer of Clay n Wire, a newly opened handmade jewelry shop in Etsy. Her designs are so lovely and if you are a fan of polymer clays, I'm sure you'll need to check them out!.
* * *

Tell us a little about yourself…
Hello, I'm Kelly. I act as maid, playmate, chauffeur, stylist, and cook for a very special little 5 year old girl. I am also the dedicated wife of a hot geeky computer programmer and the hand that feeds and pets a silly little cat. And on the very rare moments that the above isn't keeping me on my toes I am busy playing with clay or sketching out a design idea on paper for my new jewelry shop, Clay & Wire.
How did you begin this adventure?
My family would never admit it but we are the creative type. For the last few years we have done a holiday swap where we had to make our gifts. I had the idea to make earrings for my sister's gift. Jewelry making was something that always intrigued me and I was excited to have an excuse to finally try it. I couldn't stop making them!.
Please tell us about your inspiration source…
My inspirations are shapes, geometric patterns and eye pleasing color combinations.
What's so special about your creations?
I love contrast. I love the way that clay is such an organic and therapeutic thing yet the shapes of my pieces are mostly geometric, hard and bold, but only within the confines of the soft and flowing nature of clay. I can't be precise, and because of that every piece is a one of a kind. I think this makes my jewelry very special.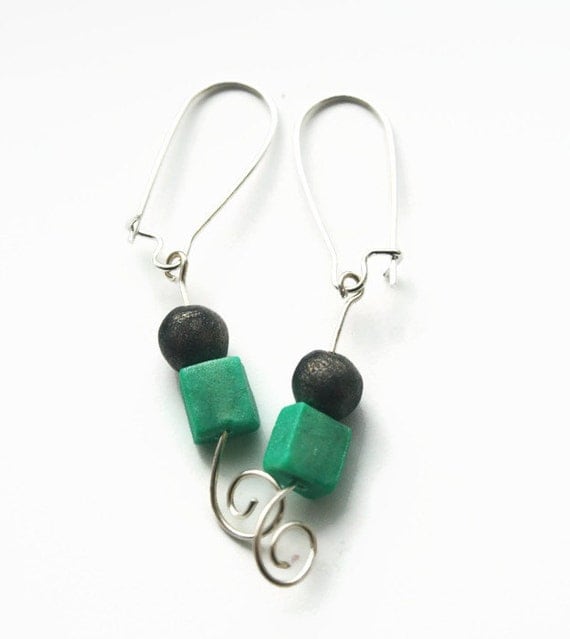 What is your proud achievements (regarding your products)?
Because I am relatively new to jewelry making I feel like every piece I make is something totally exciting and new. I am learning new techniques and discovering new tools to make my products better with each passing day.
Please share us Some tips/advice 🙂
Leaving home without jewelry is like frosting a cupcake and neglecting to put sprinkles on top!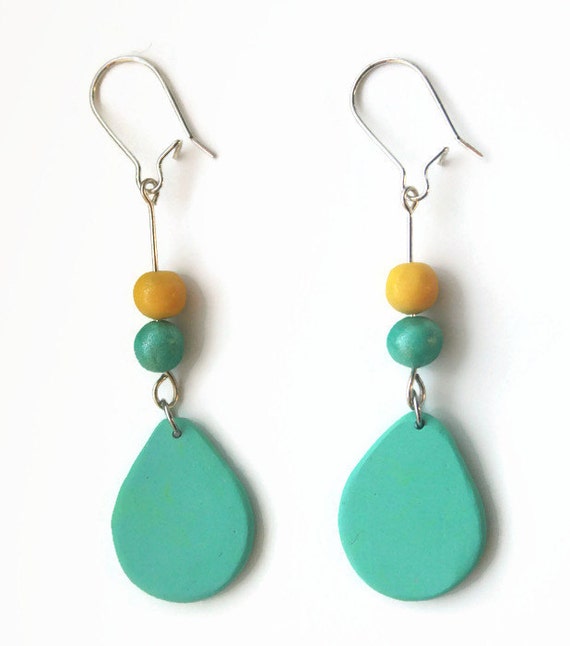 What is your favorite piece in your shop?
While I do love my brighter pieces for the right occasion, my personal style (think grunge era) gravitates more toward the more muted colors.
* * *
Thank you Kelly for sharing your story. We are looking forward to see more of your works. .
Then, for all my lovely readers, if you are interested to get to know her more, simply head to her Etsy shop here (Clay n Wire). Prepare yourself to be impressed, and have a wonderful Day!
♥ Nina ♥
Also Pretty